Game developers aren't the only companies releasing new and tantalizing products at E3. The gaming peripheral company SteelSeries has once again reaffirmed why they are regarded as one of the best peripheral companies in the world.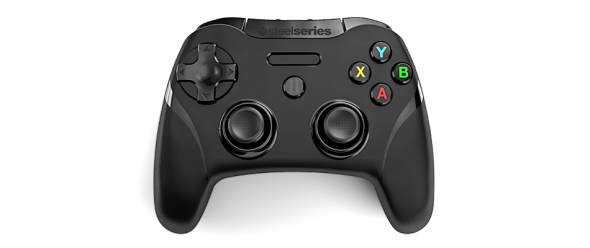 After the recent success of their Stratus iOS controller, Steelseries has taken many of the gaming communities suggestions and created a full-size gaming controller aptly named Stratus XL. The Stratus XL was created to give iOS gamers the option of using a full-sized controller for games on iPad, iPhone and iPod touch. Gamers can now choose to use either a pocket-sized wireless controller (Stratus), or a full-sized controller (Stratus XL) for a more riveting gaming experience.
The StratusXL looks like a console controller and has a pressure-sensitive (D-pad), four pressure-sensitive action buttons, along with two pressure-sensitive bumper buttons and two analog trigger bottom buttons. It has dual-analog sticks, a dedicated Bluetooth button for easy iOS connectivity and an appropriately placed on/off switch to conserve battery. According to Steelseries, the battery on the Stratus XL will delivery an estimated "40 hours of gameplay with two standard AA batteries." They have also placed a battery life indicator on the undersized of the controller. Just like the Stratus, the Stratus XL will allow up to four controllers to connect to a single device.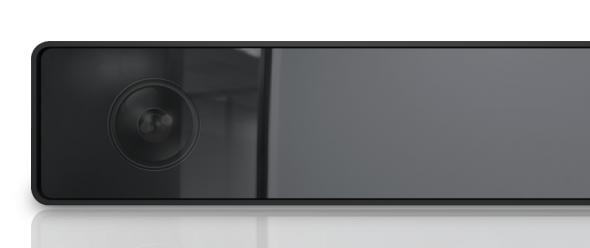 Along with the Stratus XL, Steelseries is also releasing the Sentry Eye Tracker. This product was developed with the help of Tobii Technology, the global leader in eye tracking. The Sentry Eye Tracker is a "virtual, visual coach providing players with the ability to track, analyze and benchmark eye movement and behaviors during gameplay in order to improve and ultimately win." The technology inside the Sentry is going to allow users to keep track of their (FPM), or fixations per minute. The lower the fpm, the more information that the player can process.
Steelseries has taken this a step further by working with some of the worlds most successful professional gamers to help set benchmark goals during peak performances and then allowing the user to compare his/her eye movements with those of professional gamers.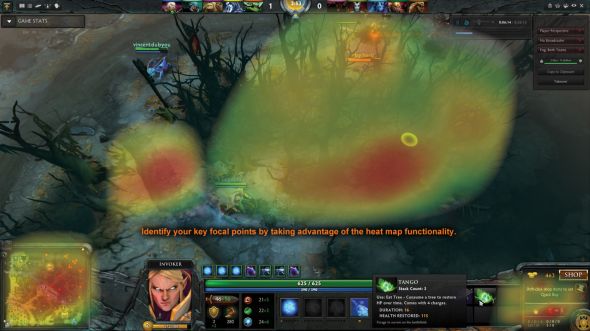 Not only will the Sentry Eye Tracker be used for comparison and coaching, but it will be able to track eye movements for in-game controls. Steelseries and Tobii Technology are hoping to bring this aspect to the Sentry in the near future.
Steelseries CTO Tino Soelberg said,
When you think about the concept of eye tracking, you immediately think of innovation and next generation technology; apply that to gaming and you have something truly unique for gamers
I couldn't agree with Tino more. This new tech from Steelseries seems like a great start to an exciting week of E3. The Stratus XL and Sentry Eye Tracker are scheduled to launch later this year.
—————————
Keep up to date with all the E3 2014 news you can handle! Follow GameSided on Twitter @Gamesideddotcom, where our own Nick Tylwalk will be tweeting gaming news and events live from the conference floor. Download the official Fansided App on the App Store or Google Play Market today to stay up-to-date on the latest news and rumors from GameSided without even being at a computer. You can also sign up for our newsletter below to get daily updates, including daily E3 2014 recaps, send straight to your e-mail. Looking to write about video games? Join us at GameSided! Have any inquiries or tips? Send editor Daniel George an email at: [email protected].
Tags: Controller E3 2014 IOS Next Gen SteelSeries Video Games